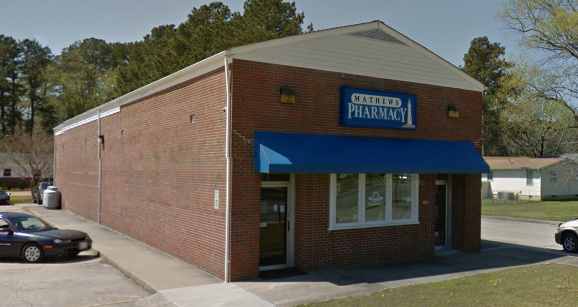 Mathews Pharmacy is proud to treat you like family. With staff members who grew up in this community, we have a small-town, home-like feeling. Come visit our pharmacy today!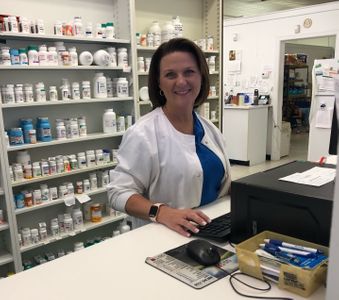 Lynette Glockner, RPh / Owner
Lynette has dedicated the majority of her career to serving patients in Mathews, VA. She earned her Bachelors of Science from Ohio Northern University in 1996. She is married to her husband John and have 3 children, Brianna, Kaylynn, and Austin. In her off time she enjoys reading and going to the beach.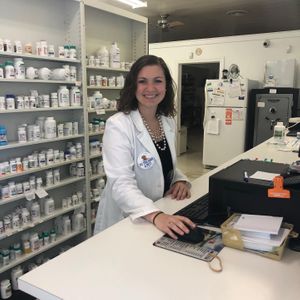 Samantha Howlett, PharmD
Samantha was born and raised in Mathews and was a 2011 graduate of Mathews High School. She went to Shenandoah University for undergraduate school and was accepted to the accelerated pharmacy program at the Bernard J Dunn School of Pharmacy at Shenandoah University in 2013. During her studies she was a member of the Phi Delta Chi pharmacy fraternity. She graduated with her Doctorate of Pharmacy (PharmD) in 2017. She started as a clerk at Mathews Pharmacy when she was 15 years old and has worked her way up to being a pharmacist.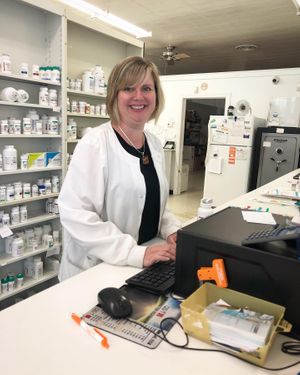 Diana Bandurco, RPh
Diana is a 1992 graduate of Rutgers College of Pharmacy in New Jersey. She worked at Hudgins Pharmacy for 18 years after moving to Virginia 22 years ago. She now works part time at Main Street Pharmacy in Kilmarnock and here at Mathews Pharmacy. Diana has been married to Oleg Bandurco for 23 years. They have 3 wonderful daughters, Sophia, Julia, and Grace. She and her husband love to travel in their time off, especially to Europe.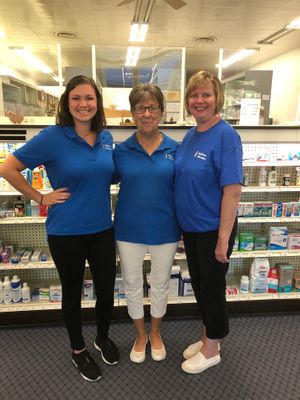 Left to Right:
Samantha Howlett, PharmD - Kathy Hudgins, CPhT - Diana Bandurco, RPh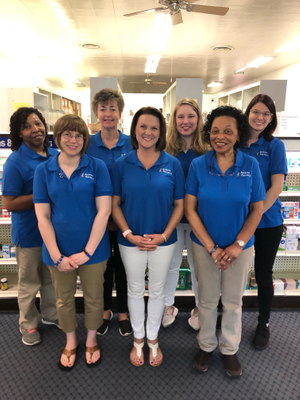 Back Row:
Technicians: Claudia Farmer - Pam Howlett - Caroline Bunting - Cashier: Kaylynn Glockner
Front Row:
Technician: Joy Lowe - Lynette Glockner, RPh - Head Cashier: Gloria Myles.